Deposits for all races will be located in lorry trailers and organised for your convenience to both drop off and pick up your belongings. Please read the key info about how the deposits will function.
Thanks to our logistics partner, you will be able to deposit your belongings at the Runners' Town – right next to the Palace of Culture and Science, from the Marszałkowska street side. Check out the map!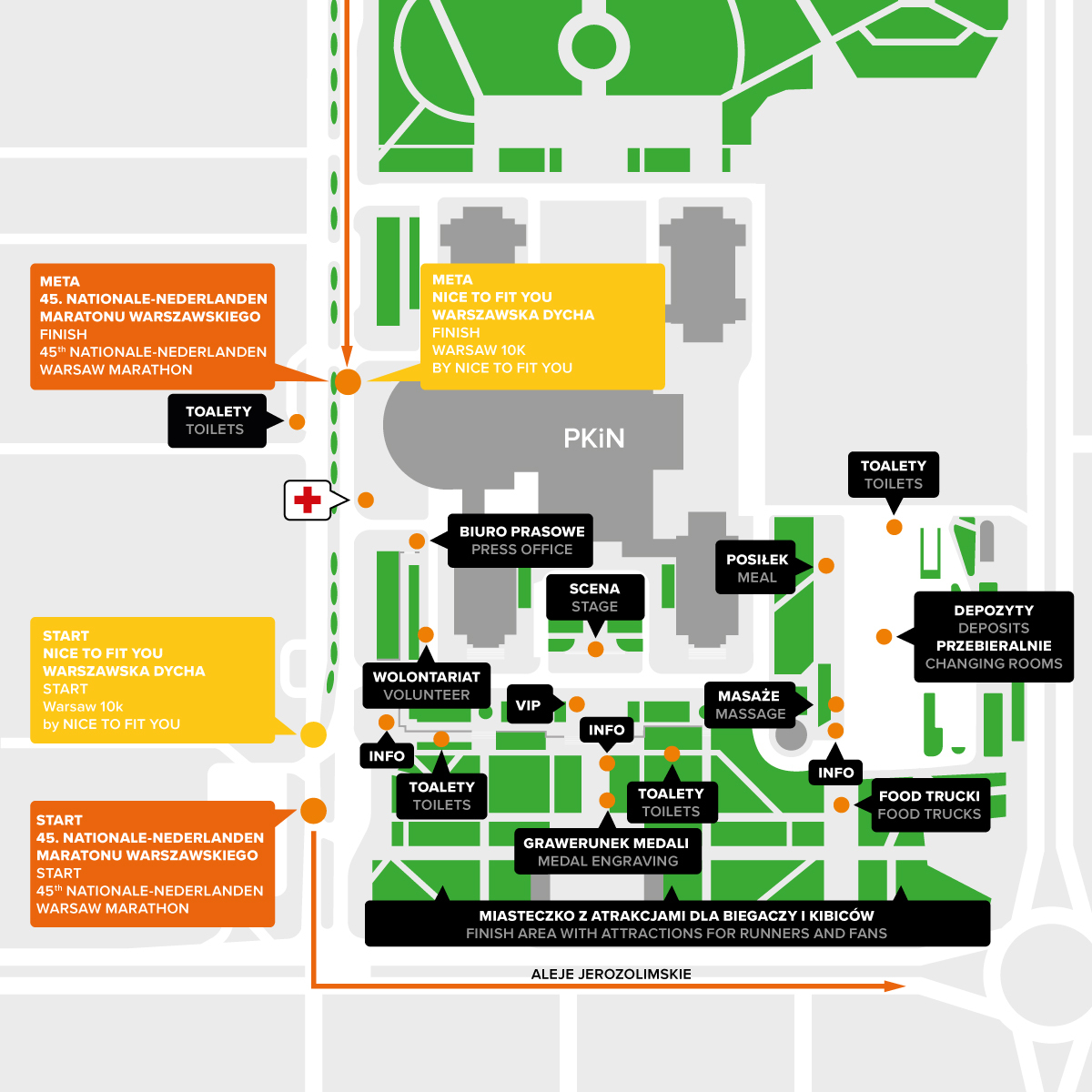 OPERATION OF DEPOSITS
You will be able to deposit your belongings in specially marked DAF Trucks Polska lorries located in the Runners' Town. This is to ensure that you can focus solely on covering the kilometres while your belongings are safely stored by volunteers in the trucks.
In your race kit, you will receive a bag that allows you to deposit your items before the race. To deposit your belongings, attach the sticker with your race number to the bag. You will need your race number to retrieve your deposit. Please note that the organizers do not take responsibility for valuable items left in the deposit!
45th NATIONALE-NEDERLANDEN WARSAW MARATHON AND NICE TO FIT YOU WARSAW 10k
Deposits for runners of the Nice To Fit You Warsaw 10k will operate from 7:30 am till 12:00 pm.
Deposits for participants of the 45th Nationale-Nederlanden Warsaw Marathon will work between 7:30 am and 4:00 pm.
The lorry number where you can deposit your stuff is on the bottom right side of your bib number. Deposits can be collected during the designated hours directly from the vehicles at the Runners' Town.
BRIDGESTONE MARATHON RELAY
Deposits for Bridgestone Marathon Relay runners will be accepted near each relay leg start and can be collected at the end of that relay leg. To drop off and to retrieve your belongings, look for the vehicles – DAF lorries marked as "Deposits." You can find details in the table.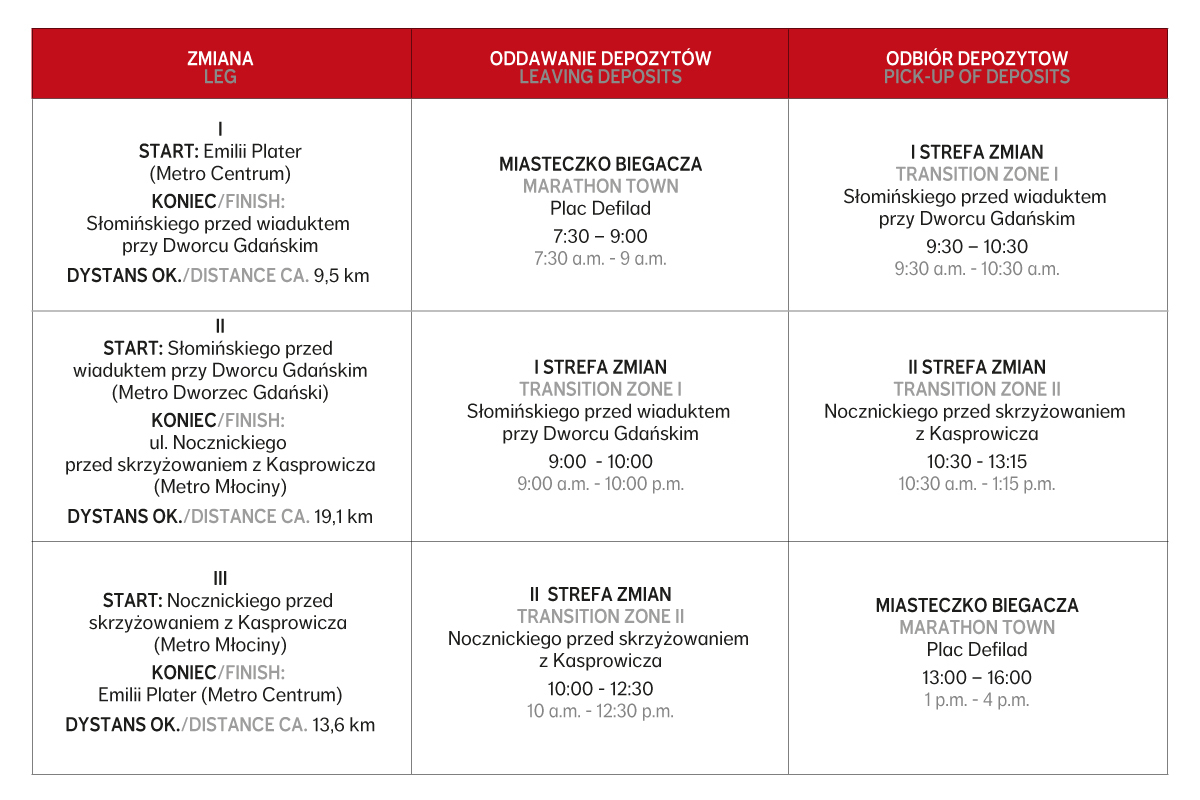 CHANGING ROOMS
Before and after the race, participants can use changing rooms located near the deposits.