Team Up! Everyone – sign up details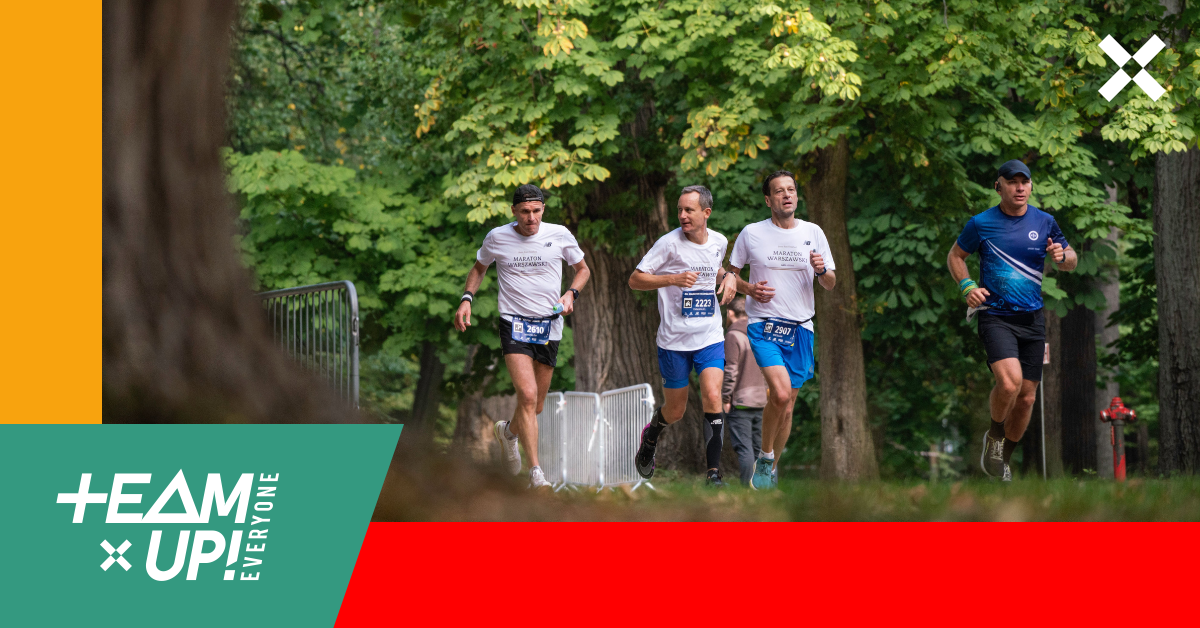 TEAM UP! Everyone is a special team classification, based on the same format as for TEAM UP! Europe – the competition for professionals. The best amateur team will get a special financial award. Participation in the team ranking is at no extra cost – you just need to be signed up for the event. 
How to take part in TEAM UP! Everyone? All the information regarding Warsaw Marathon 2024 will be available soon!